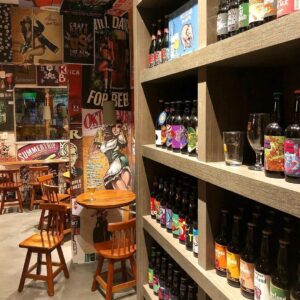 Our mission is to provide creative tools that help anyone give a voice to their ideas.
Chopp Shop Cervejas Artesanais é um charmoso PUB no bairro da Graça em Salvador, com dez torneiras de chopp,  latas e garrafas de cervejarias locais, do Brasil e do mundo.
Com o objetivo é ampliar e difundir a cultura cervejeira, conquistando e formando novos apreciadores. Selecionando sempre as melhores cervejas da Bahia e do Brasil.
Digital technology has made our world more transparent and interconnected, posing new challenges and opportunities for every business.
A holistic, user-centric perspective is what truly sets one apart. Successful products and services do not exist in a void, but are seamlessly immersed in a person's life.
Once the area with most potential has been identified, our technical and design experts step in to ensure a state-of-the-art execution.
PROJETO
CLIENTE
Chopp Shop Cervejas Artesanais
O QUE NÓS FIZEMOS
Web Design, Motion Design
SHARE